Thank you so much to you lovely readers who sent such kind words--both in comments and email--on the loss of my grandfather. It really is therapeutic to be able to reach out to others in such a difficult time. His funeral was yesterday morning, and I had the opportunity to give a eulogy at the service. I think it gave me the closure I needed, and we've begun to get back into our normal routine. And boy, do I have a lot of normaling to do.
First up on my to-do list is to collect addresses and send out five pairs of clay horns for round 11 of the
Craftster Sweat Shoppe Swap
. This is my first craft swap, and I'm both excited and nervous. I hope all 5 of my partners like their horns. I'm already sure I'll love all the things I'm receiving. I've been partnered with some really talented crafty ladies and I can't wait until my first package shows up.
Next up, Halloween costume! This year Autumn wants to be a Ninja Turtle. Of course the kid with the crafty mom who insists on making her costume had to pick something difficult. Our trip to the fabric store for costume supplies was pretty entertaining, as Adam and I couldn't agree on what color the Ninja Turtles' shells were. He said they were yellow on the front and green on the back, and I said they were light brown on the front and dark brown on the back. I bought the brown fabric and crossed my fingers until we could get home and do a Google image search. What's that you say? I should have taken a picture with me to the store? Nonsense! That would require things like planning ahead!
So who was right? Well, we both were. In the original cartoon, the turtles' shells were yellow and green. In the live action movies and this year's TMNT movie they were brown. I suppose Autumn and her friends are more familiar with the newer Turtles than the 80's Turtles, so I think the brown will do. Now if only I could actually figure out how to make a turtle shell out of fabric. That would be helpful.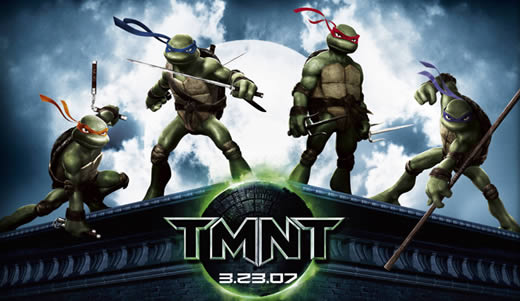 What ever happened to cutting a couple of eye holes in a bed sheet? Ghosts are cool, right? No? Hmph.
There are also decorations to be made, pumpkins to be carved, and a kid-friendly Halloween craft to plan for our first monthly Craft Day tradition we've decided to start with Adam's nieces and nephews.
After the Halloween crafting frenzy I'd like to add a lot more to
the shop
, including more aprons and art totes as well as some holiday themed goodies.
Wish me luck, because with only two weeks until Halloween and my tendency to procrastinate, I'm going to need it.